WB Stables has many sport horses for sale. If you're looking for one, you're at the right address.
We got the finest quality horses for sale. We are located in the North of Holland. Just a short drive from Amsterdam. We have lots of experience in selling horses all over the world. Our stable/farm has 40 Dutch warmblood horses in training. From amateur to Grand Prix horses.
Our farm is run by Wilfred Beerse. He started young riding and selling Dutch warmblood horses. Because of his experience, he can see potential good warmblood horses in their early years.
Quality sport horses of interesting warmblood lines
We offer top-quality sport horses of interesting Dutch warmblood bloodlines. They are well-trained and well-mannered. For every rider we got interesting horses for sale, no matter if you're into jumping, riding dressage, hunters, riding eventing, or ride equitation.
We provide all kinds of levels, ages, and colors. We got mares, geldings, and some stallions. A lot of horses are pre-vetted. That means that the horses have already a full radiological exam and digital x-rays. These x-rays are made at very reliable and well-known equine clinic centers with an international reputation. These digital x-rays can be sent to your vet at any time.
Open, honest, and realistic communication
We provide open and honest communication to our clients. We aim for long-term relations. Lots of trainers come over to our barn to look for good sport horses for their students. If clients are not with a trainer we can help them choose a good-fitting horse. We give advice and can help you with training. We really enjoy helping you find the right horse!
Our ambition is to train young jumping horses up to a Grand Prix show jumper. We train most of the time Dutch warmblood horses. But we also import registered and recognized warmbloods for Belgium, France, or Germany. If you're looking for buying the best warmblood horse, either a talented Dutch warmblood, Belgium warmblood, or German warmblood. You found the right place. WB Stables is the best place to buy your quality show jumper in Holland.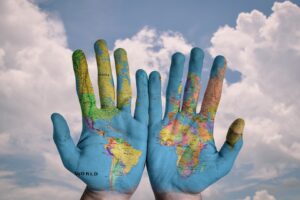 Selling worldwide horses
Specialized in exporting warmblood horses. We have a solid record of exporting and shipping horses overseas. 
Years back we started selling in Holland. But with the years our business has expanded worldwide. We already sold horses to:
America
– Canada
– United States
– Mexico
– Brazil
– Cuba
– Argentina
– Colombia
– Ecuador
– Honduras
– El Salvador
– Guatemala
Asia
– China
– India
– Japan
– South Korea
– Iran
– Indonesia
– Kuwait
– Qatar
– Saudi Arabia
– United Arab Emirates
– Lebanon
– Syria
Europe
– Germany
– United Kingdom
– Ireland
– Italy
– France
– Spain
– The Netherlands
– Belgium
– Greece
– Portugal
– Sweden
South Africa
Australia
Specialized in
– Training Equitation horses and hunters
– Training Showjumpers
– Import and export of Dutch warmblood sport horses
– Training young horses with talent
– Providing the best possible service and training
– Schoolmasters with a lot of experience
– Training grand Prix horses
We are happy to help you find your dream horse. If you have any question, please contact. And don't forget to see our current list of sport horses for sale!
Wilfred Beerse
WB Stables
Specialized in talented warmblood show jumpers.